A new look for a new chapter
Elizabethtown Public Library
Identity and Brand Redesign
Elizabethtown Library is celebrating 100 years.
Elizabethtown Public Library creates a welcoming, diverse environment that makes a conscious effort to include everyone. Their vision is to be accessible to the entire community at an individual level. Over the last 100 years, the library has been a staple of their community, developing a reputation of trust, inspiring others, starting conversations, and much more! Looking forward to the next 100 years, it was our job to help create an identity that would catapult their legacy and reputation into the future and ensure that their importance remains at the forefront of their community for generations to come.

Redesigning the logo
We strove to portray the core qualities consistently in the new identity. The end product boasts several key characteristics that emphasize Elizabethtown and its vision: The movement in their typography creates forward movement and a path to the future, while the simplicity puts forward an image of clarity and stability. To top it all off, we introduced a small bookmark to tie it all together.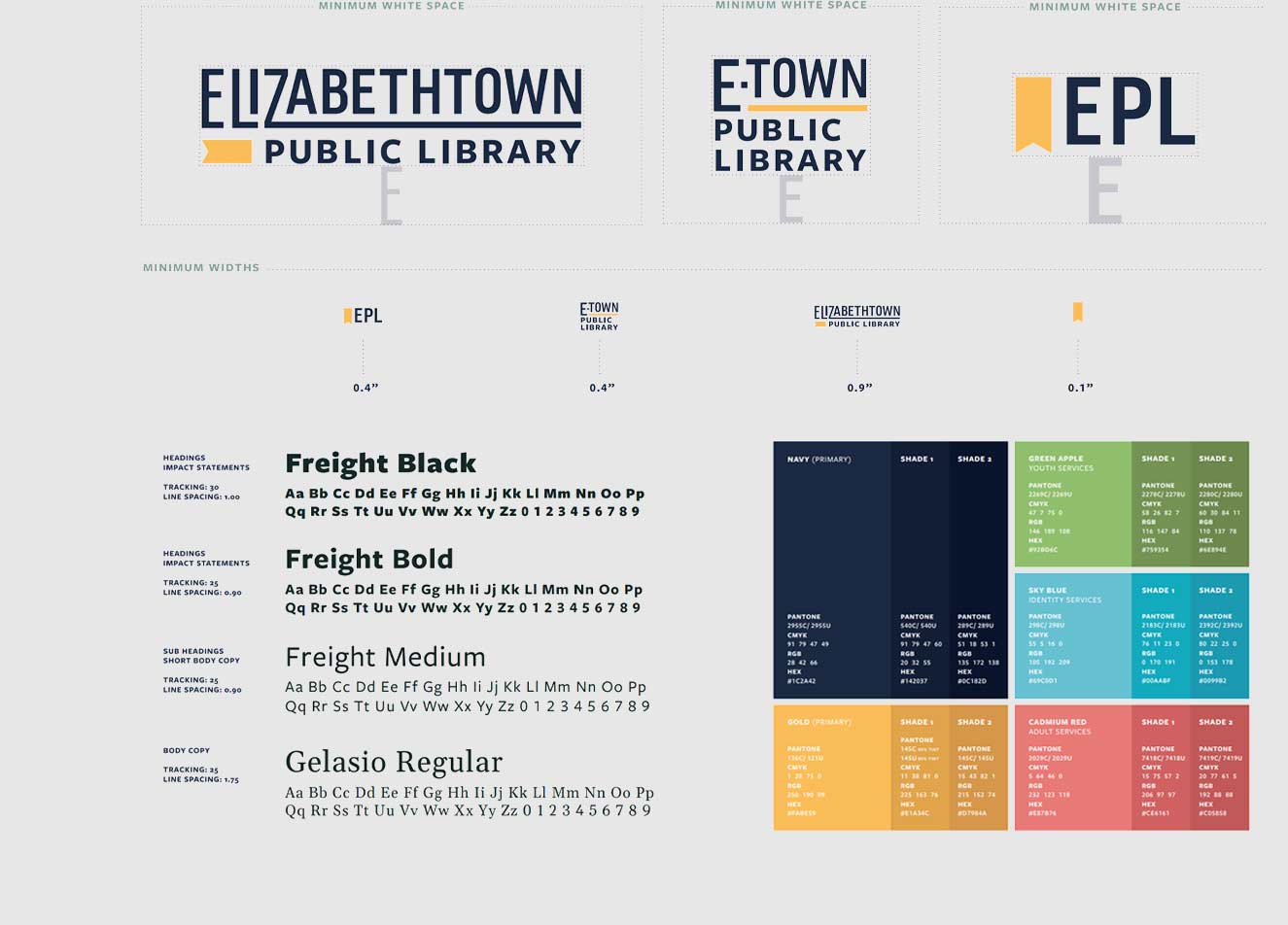 Spicing things up with motion
A great logo animation helps audiences understand the meaning of a visual identity, absorb its nuances, and engages them with the brand story in a way that then connects with static logo and fills it with more meaning.
"Kinectiv was a great team to work with for our library's branding project! They listened, provided clear expectations, and quickly understood our needs. Their work is both modern and timeless. Their process helped us better understand our primary audience, and even prompted some better practices that are being integrated into our PR planning for the fall and going forward!" Deborah Drury - Executive Director at Elizabethtown Public Library
In short, we do great work and we're great to work with.