Protecting Lancaster's character for future generations
Website Redesign and Brand Expansion
An online platform for change-makers.
Leaders, influencers, change-makers—these are just a few of the words we'd use to describe our friends over at Hourglass. What is Hourglass? In short, they're an organization that exists "to provide information, encourage collaboration, and inspire innovative ways of thinking," which in turn protects Lancaster's unique character and quality of life.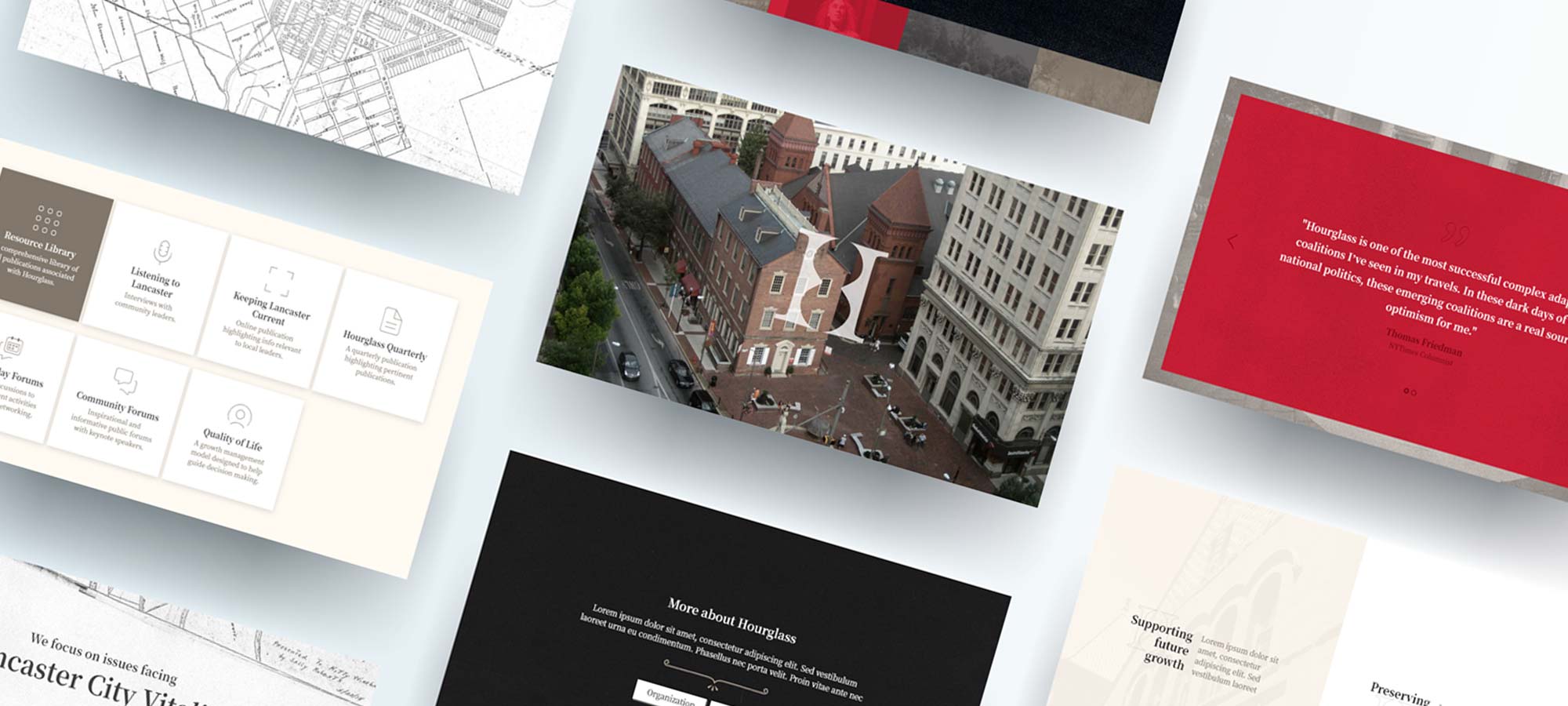 Our Approach
Hourglass needed to accomplish two things through their site. First, as a "behind the scenes" non-profit organization that works with leaders and change-makers, it was important to help educate the public and display the role Hourglass plays in the preservation and prosperity of Lancaster. Additionally, the site needed to act as a conduit to connect Hourglass's resources with the invested people who need them.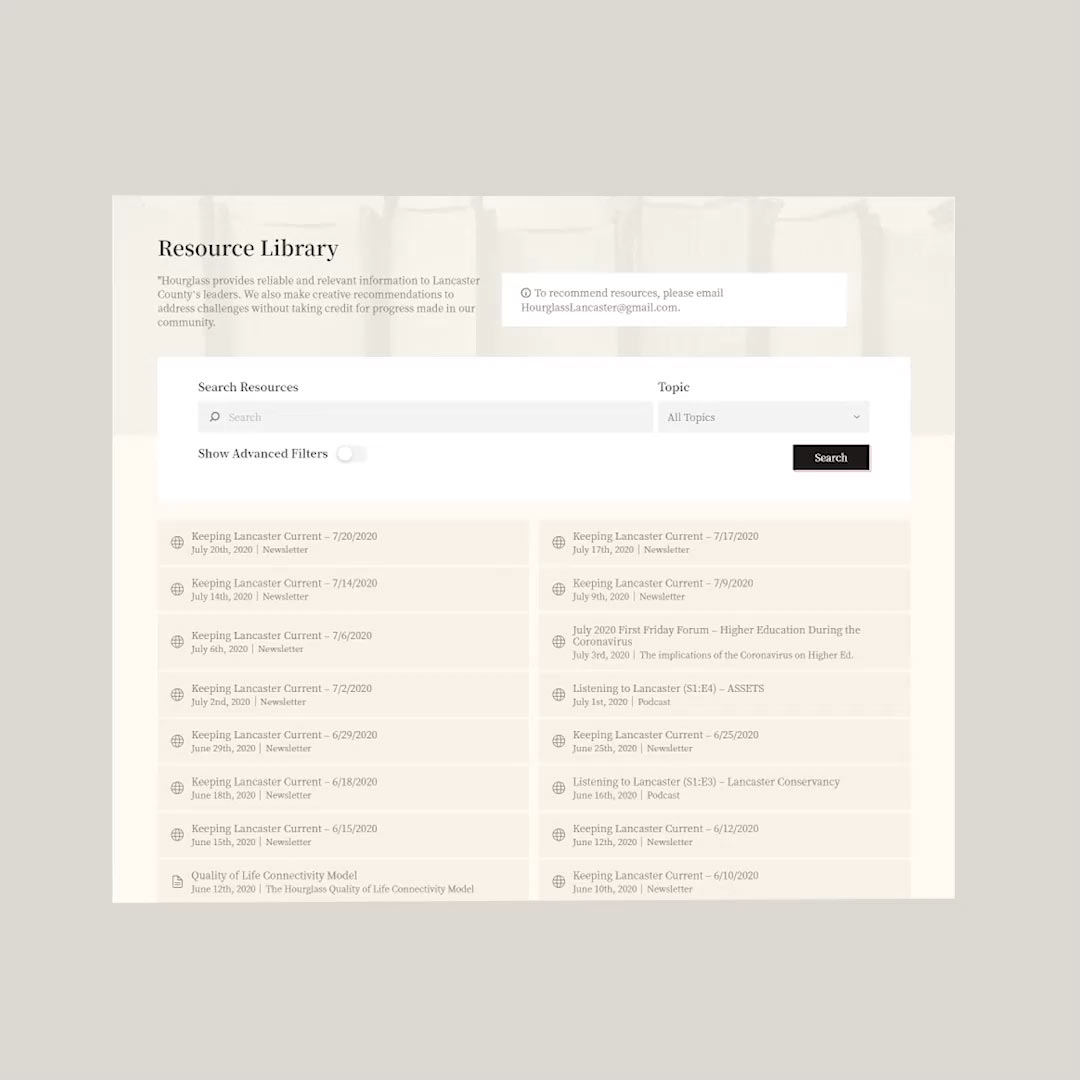 Advanced Search Tools
A core component of the Hourglass website was the resource library, which needed to be easily searchable and filterable. We built a simple filter/search tool that allows users to find exactly what they're looking for.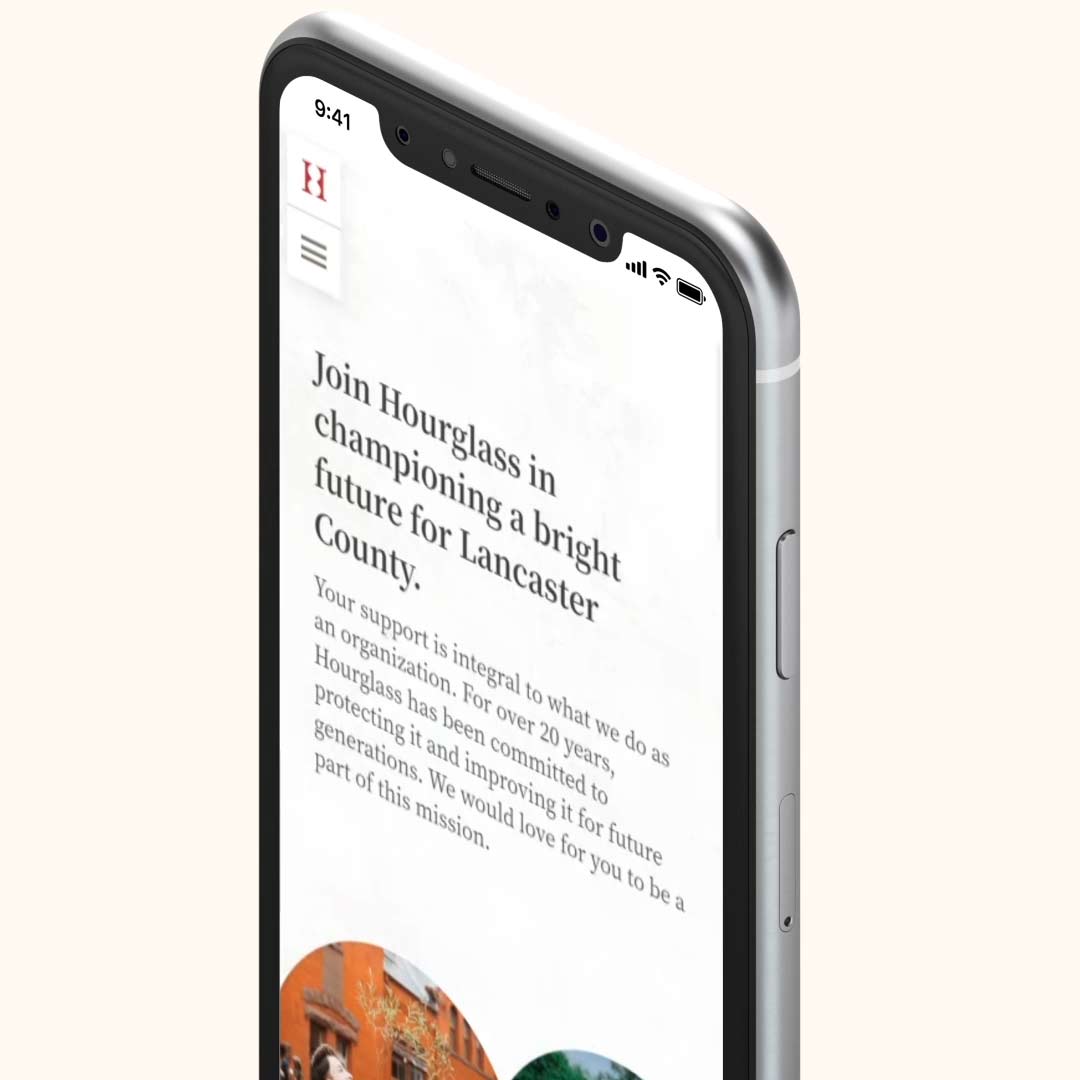 Consistent Mobile Experience
The same features that make the site unique on desktop adapt directly to tablet and mobile with identical layout, providing a consistent experience between devices.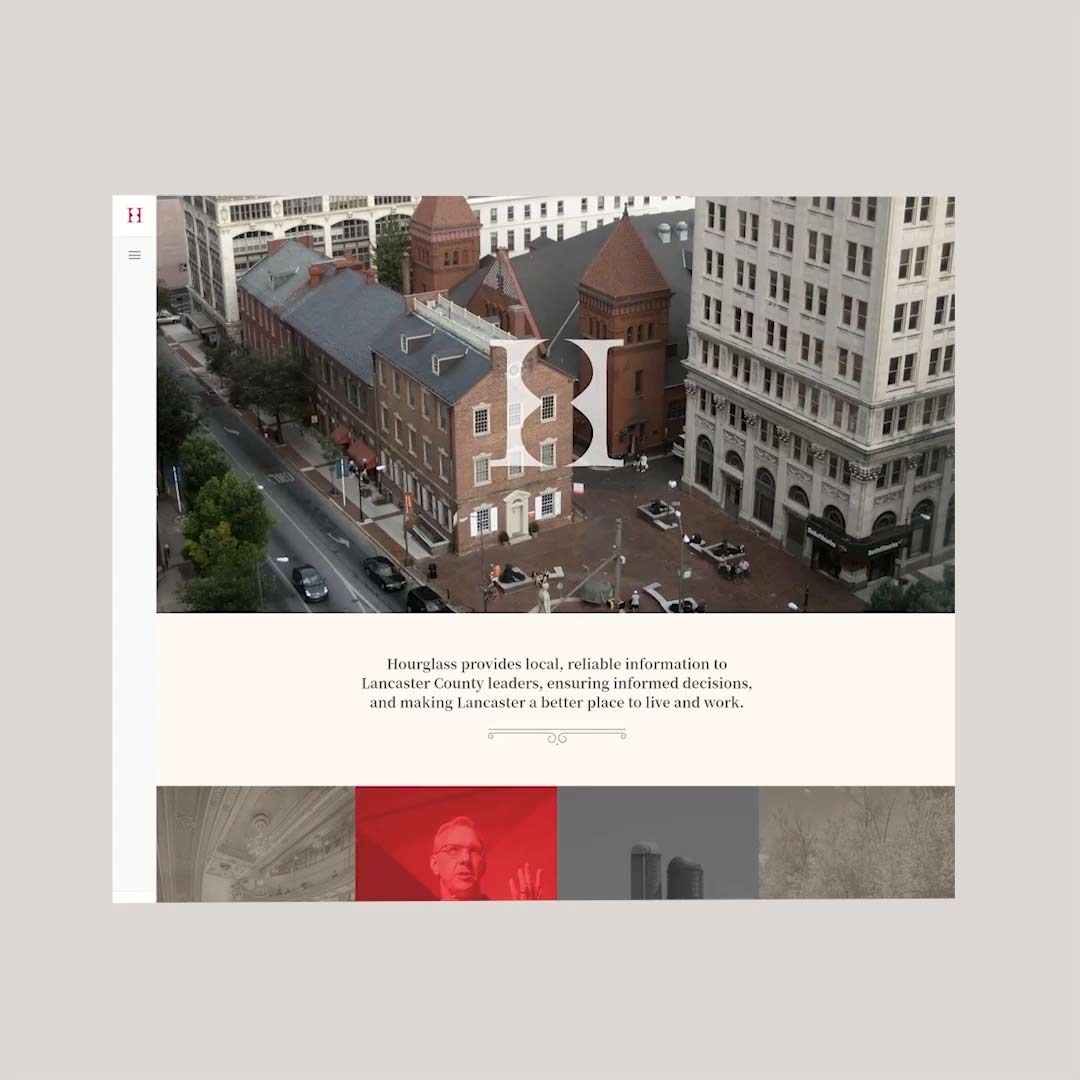 Collapsible Navigation
For an easy user experience, the sidebar navigation follows you as you scroll, but can be collapsed to focus more on the page content if needed.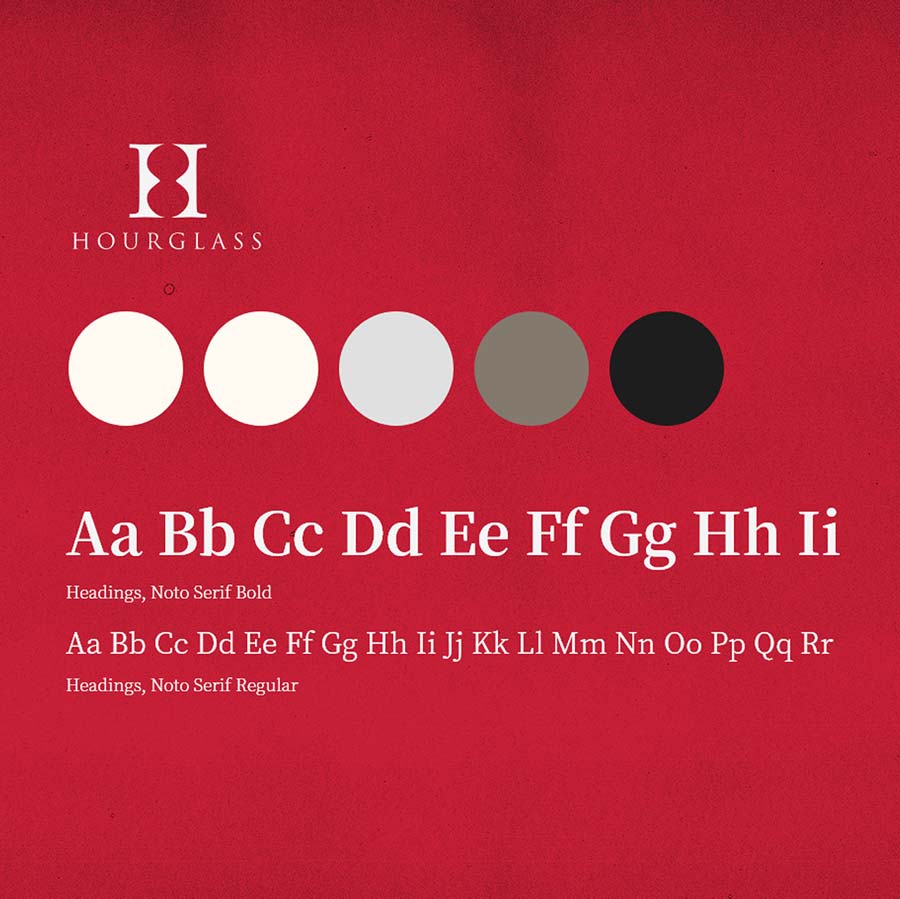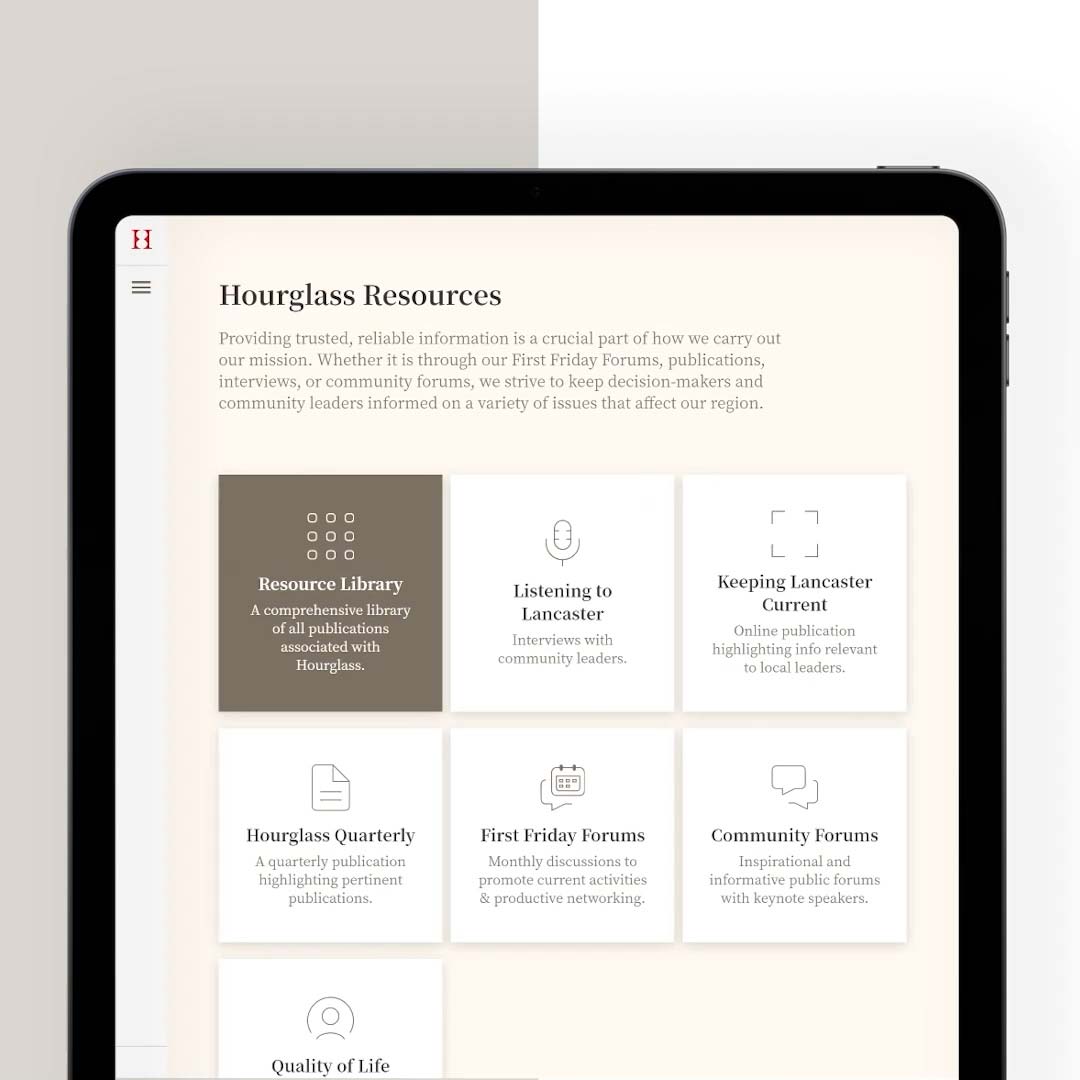 Our approach for this website was to establish a clean and modern presence, while also conveying the history and legacy of Hourglass and Lancaster County. We accomplished this marriage of future-focused mindset with historic respect with the intentionally subtle outlines, shapes, and textures found throughout the site.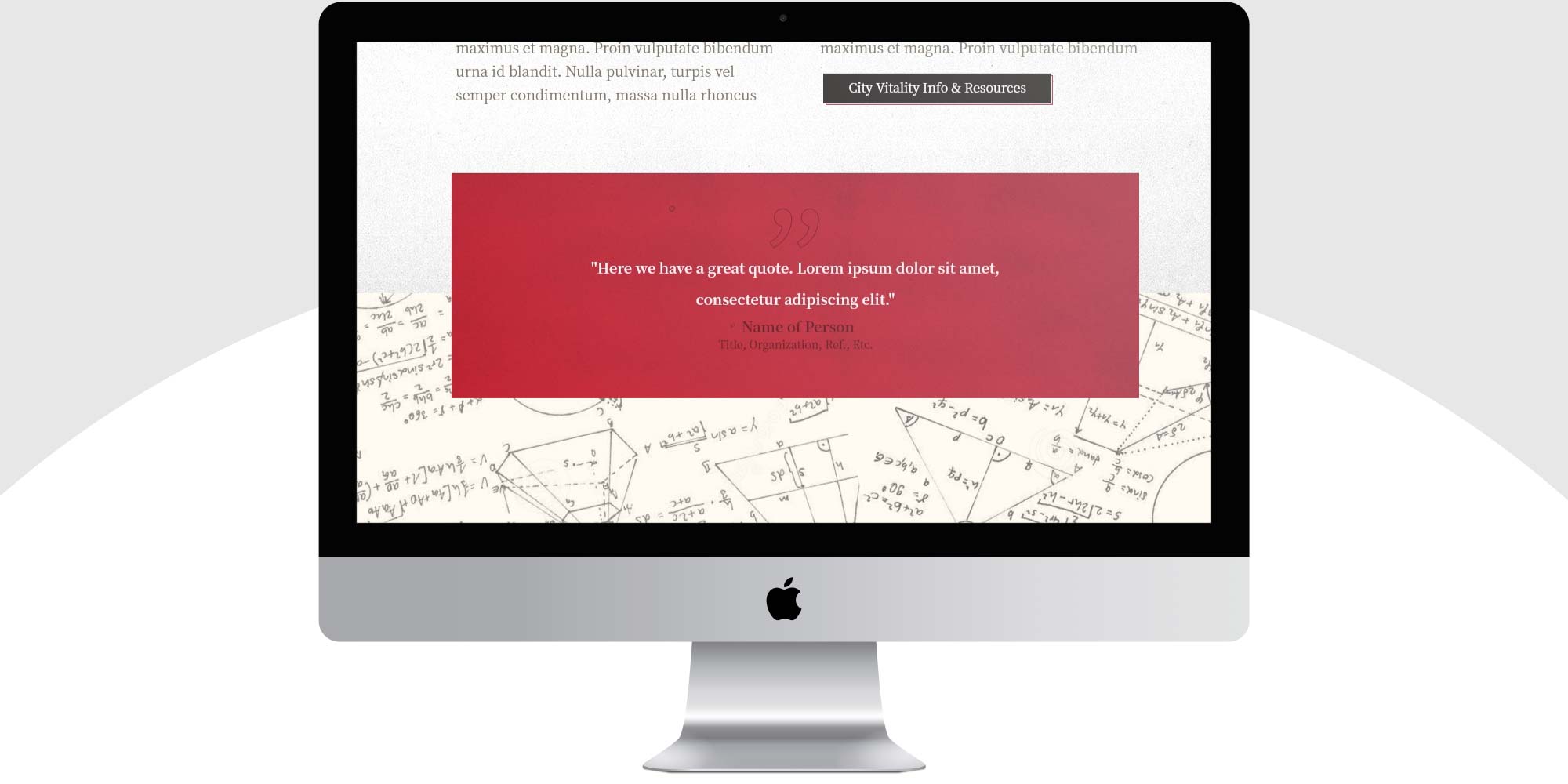 "Working with Kinectiv on our new site was one of the highlights of my year!"
Jonathan B. Russell, Executive Director


In short, we do great work and we're great to work with.