Empowering a Community to Connect Online
Complete Website Design and Build
Developing a Website to Support Ephrata's Community
With community at its core and growth as its vision, Mainspring of Ephrata consists of three pre-existing organizations that joined forces to serve Ephrata residents, businesses, and visitors. Mainspring came to us with the aim of building a website to educate, inspire, and connect its community to assist with its goal of improving Ephrata's quality of life through increased economic opportunity.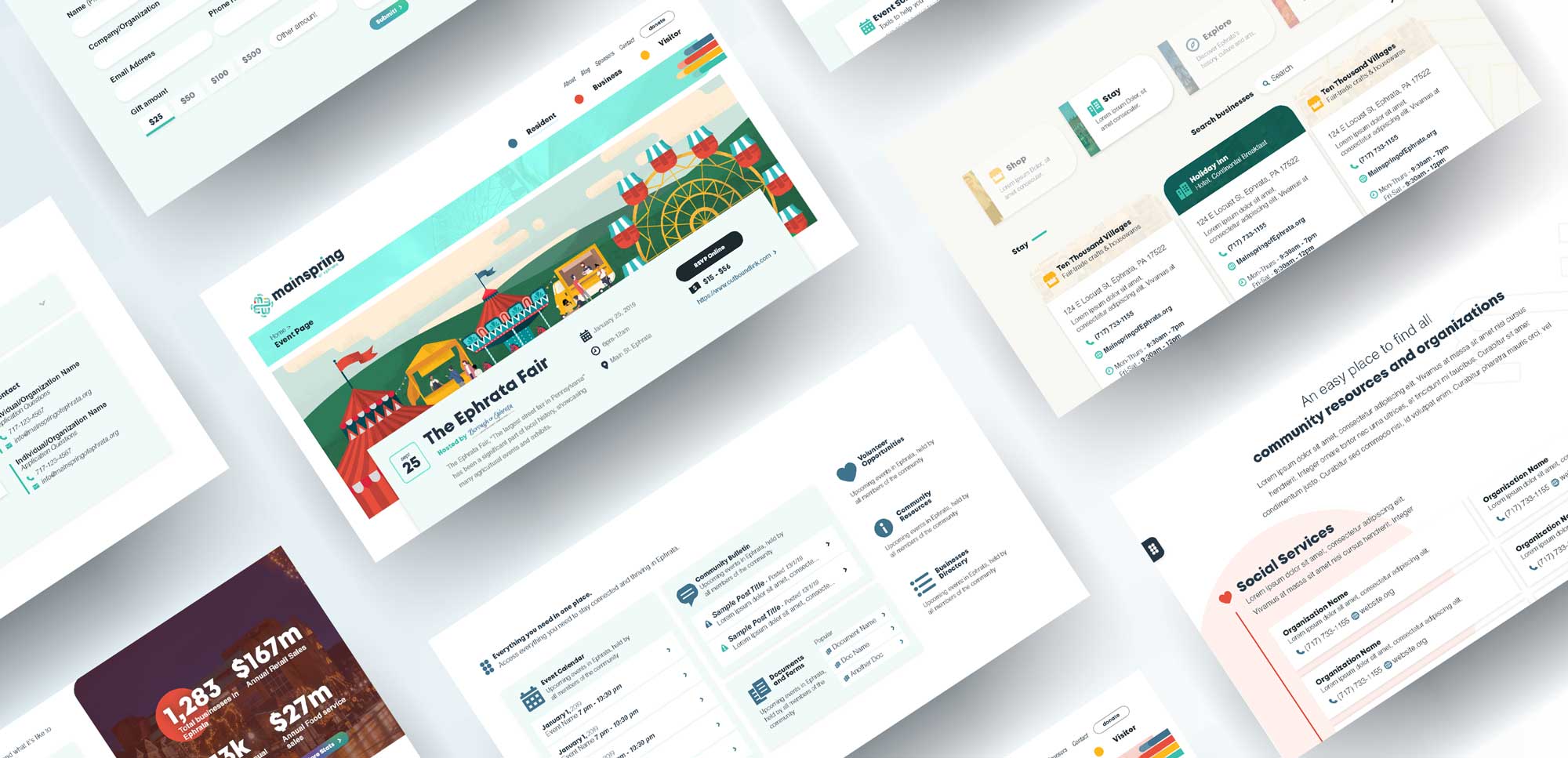 Before conceiving the brand, developing its graphic elements, and building its brand new website, our designers, content associates, and web developers sat down to discuss how to best bring Mainspring to life. After many brainstorming sessions, our team created a plan with engaging design elements, unique dashboards for different users, a community event calendar, and a filterable local business directory.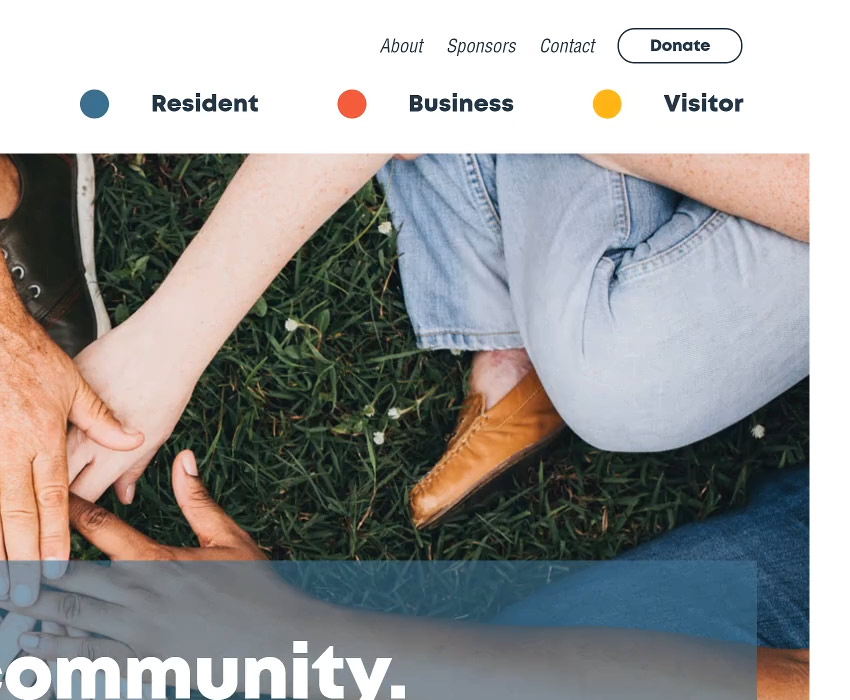 A Place for Everyone to Belong
We designed the entire site infrastructure to host a vast amount of information in an intuitive, uncluttered way.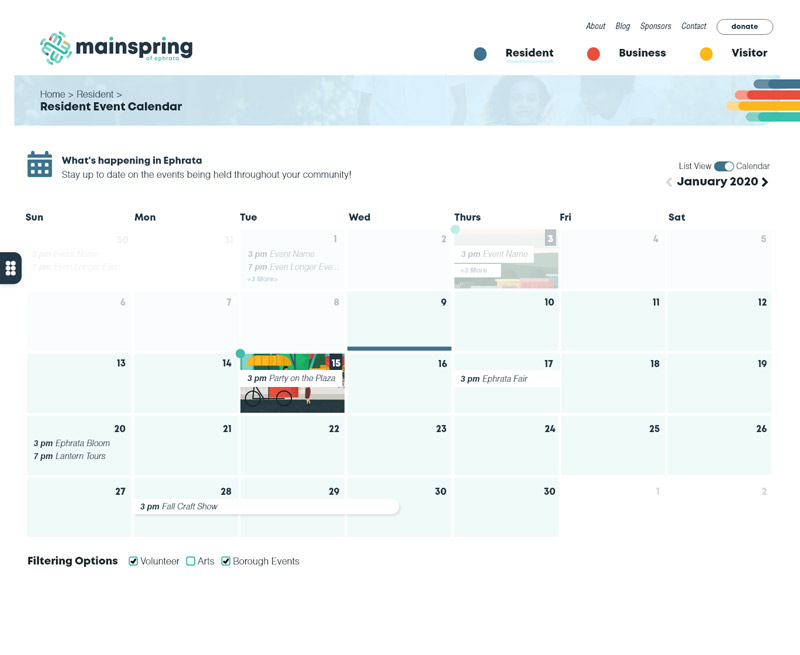 Dynamic Event Platform
Calendar and event functionality support a chronological list view and a full calendar view, allowing users to choose how to display upcoming events.
On Mainspring of Ephrata's website, colored lines denote the business, resident, and visitor sections. The customized dashboards and community event calendar are divided by audience, ensuring it's always visually obvious who each page is for. We also made the unique audiences' dashboards accessible from anywhere on the website for the user's convenience while handmade illustrations keep viewers engaged.

Residents can easily submit events for the community event calendar via an online form, and the filterable directory is a great place for local businesses to appear for Ephrata residents and visitors to discover them. Today, Mainspring's website is a functional tool for Ephrata's business owners, residents, and visitors.



In short, we do great work and we're great to work with.