Building an Identity Driven by Personality, Not Product
Identity and Brand Redesign
As a Company Grows, So Should Its Brand
The Traveling Tap aims to improve how beverages are served at events, and there is a clear demand for their services (because let's be honest, no one likes a flat beer). After struggling to define their brand, the Traveling Tap came to us to help craft an impactful identity that speaks to who they are and what they do. Together, we developed a new logo, color palette, typography, design elements, and artwork, creating a sophisticated brand that tells a visual story of their identity and mission.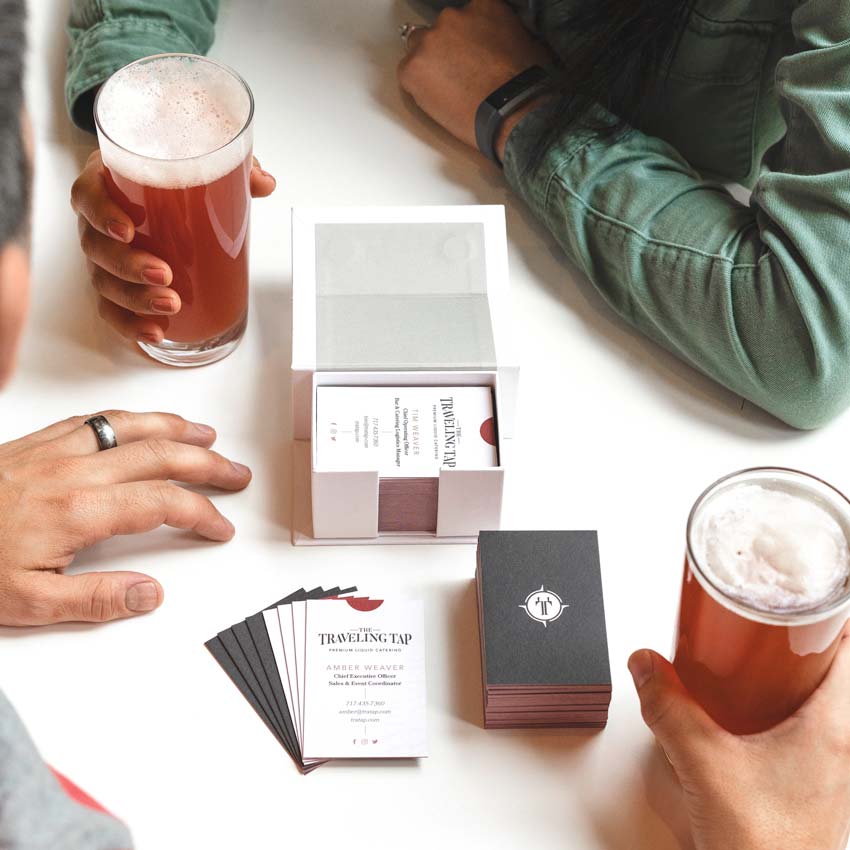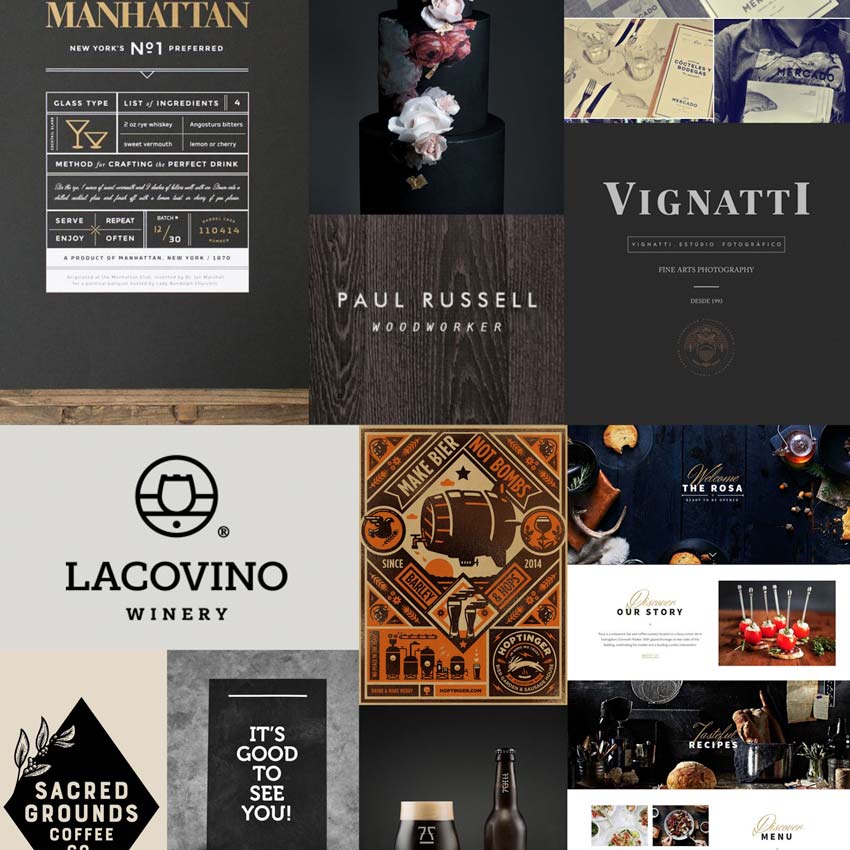 Built on Casual Elegance
To make the Traveling Tap appear more professional and high-end, we designed a simple, clean wordmark and icon for them while adapting to the styles of the events they service. Their final icon includes two "T"'s and a beer tap encased in an abstract compass to represent the theme of travel.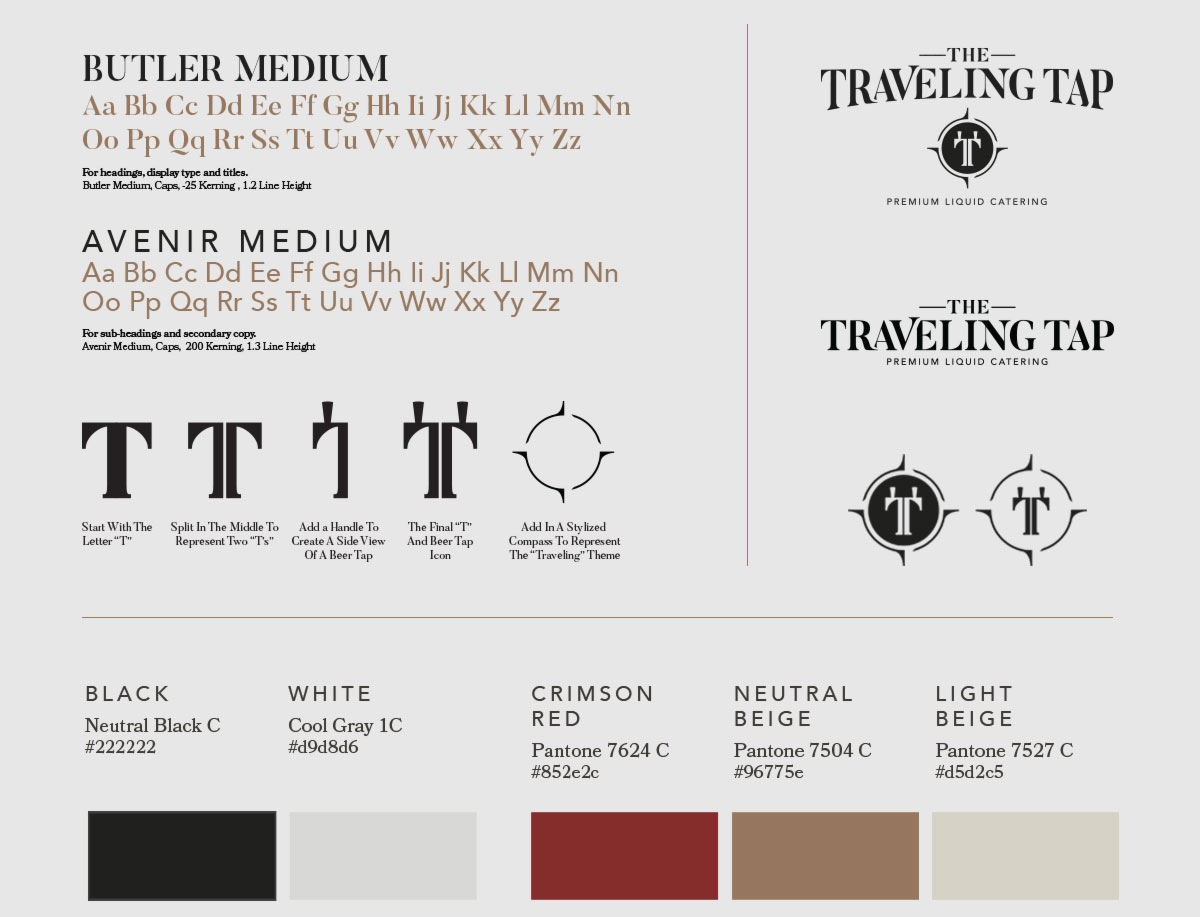 Illustrative Elements
The Traveling Tap is owned and operated by a couple whose shared passion for what they do is an integral part of the brand story. From the beginning, they used a simple illustration that showcased them as partners and business owners. We introduced a brand new illustrative style that accentuates the elegance of the brand, while still paying homage to the story and roots of those who comprise the Traveling Tap.
To show off the Traveling Tap's new brand, we designed beautiful yet functional collateral for them. Their business cards utilized a cool, sleek design in a unique format, allowing their team to share their cards with event guests who have their own catering needs. Additionally, their branded menus highlight each event's offerings while retaining the brand's class. From initial consultations to networking at events, the collateral helps tie the owners' personalities into their work.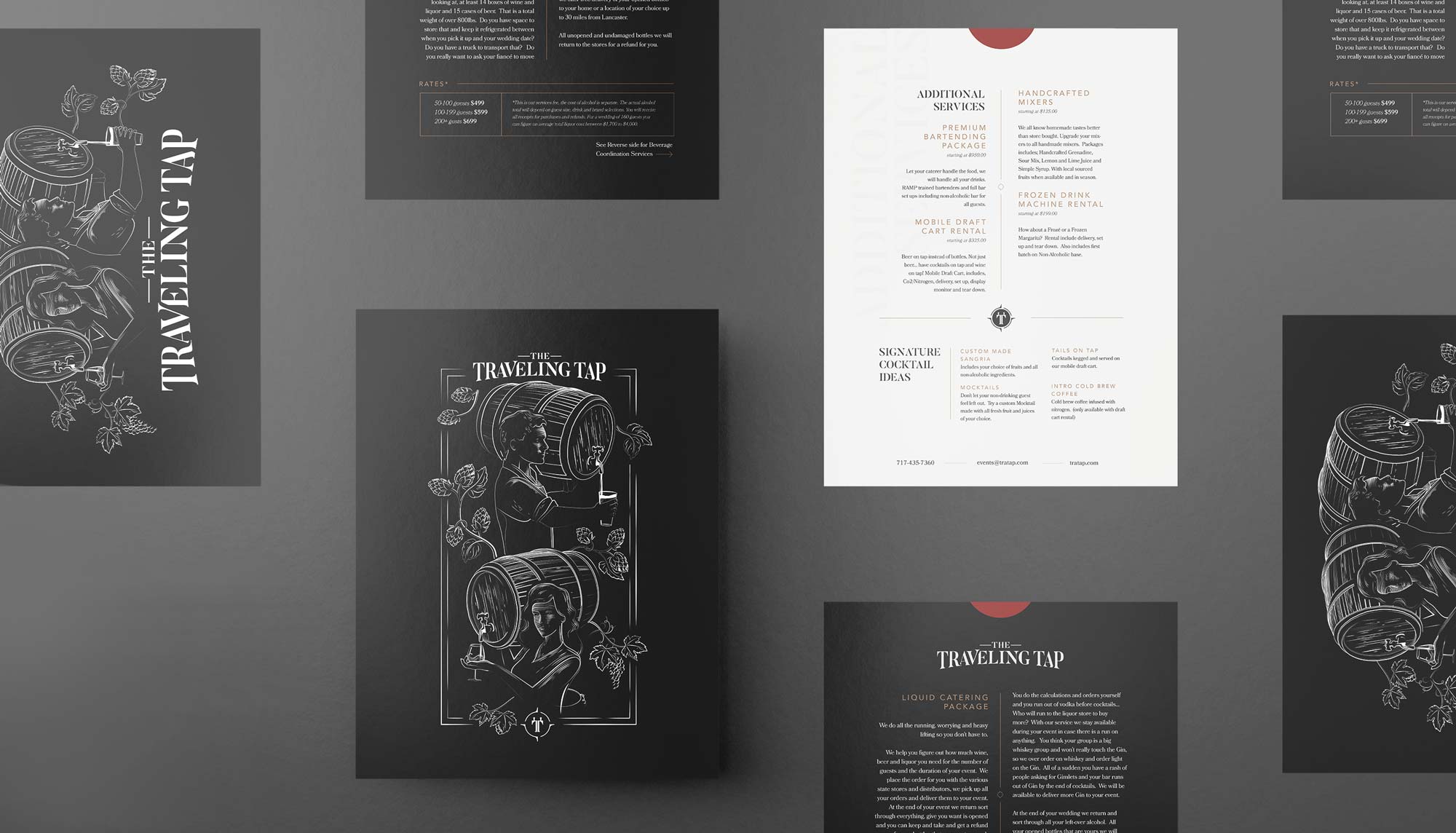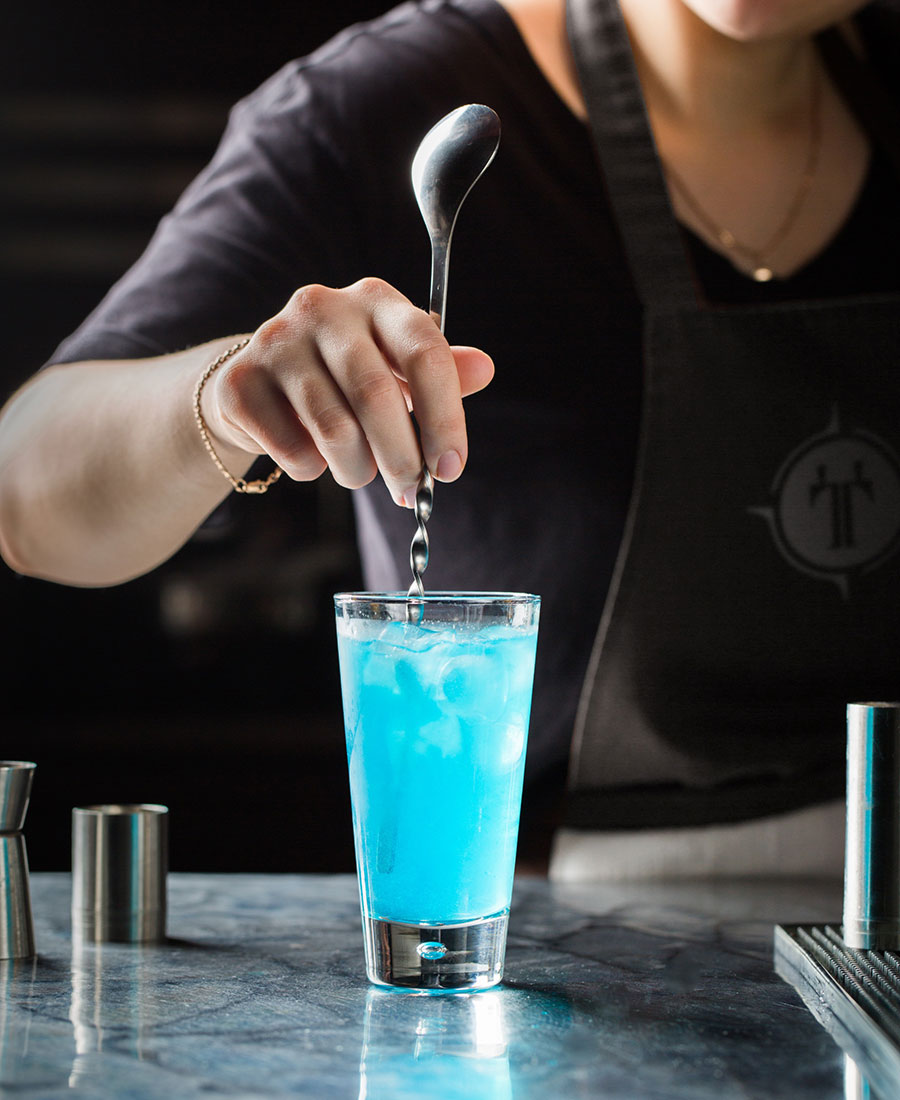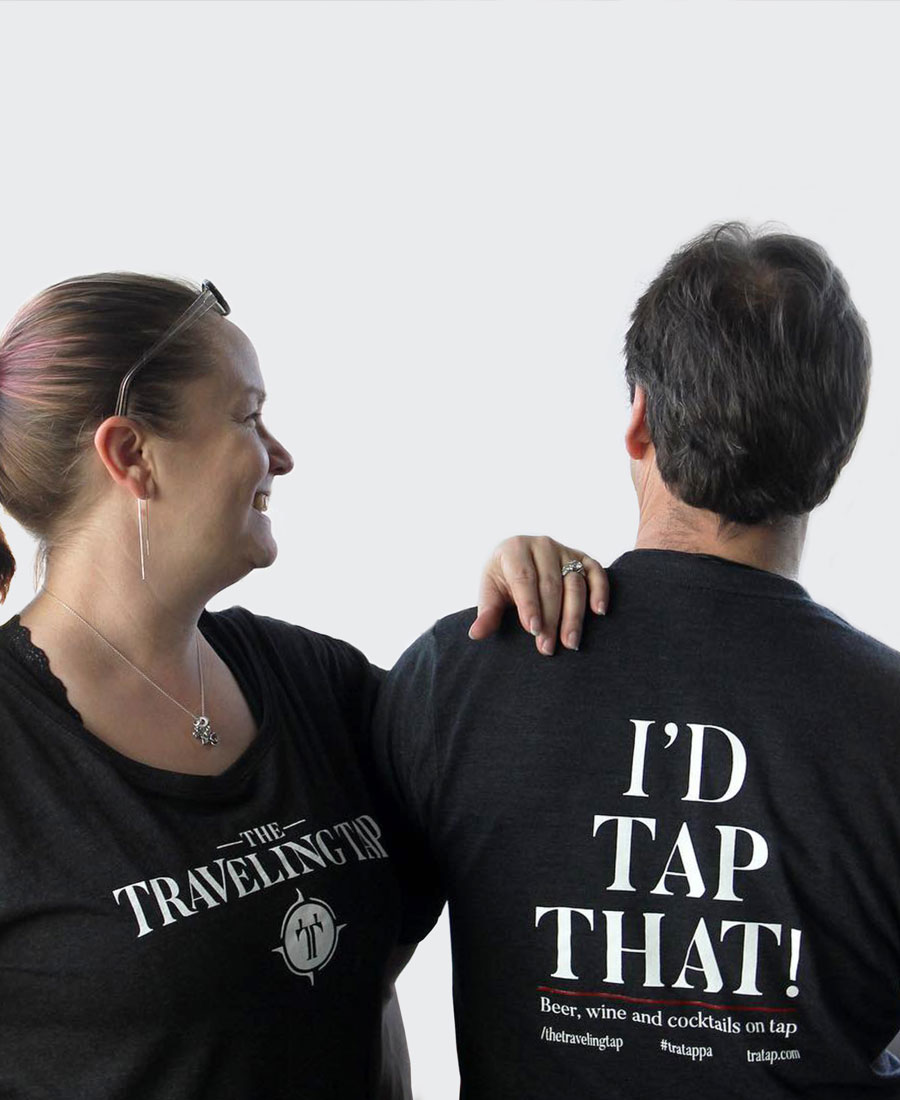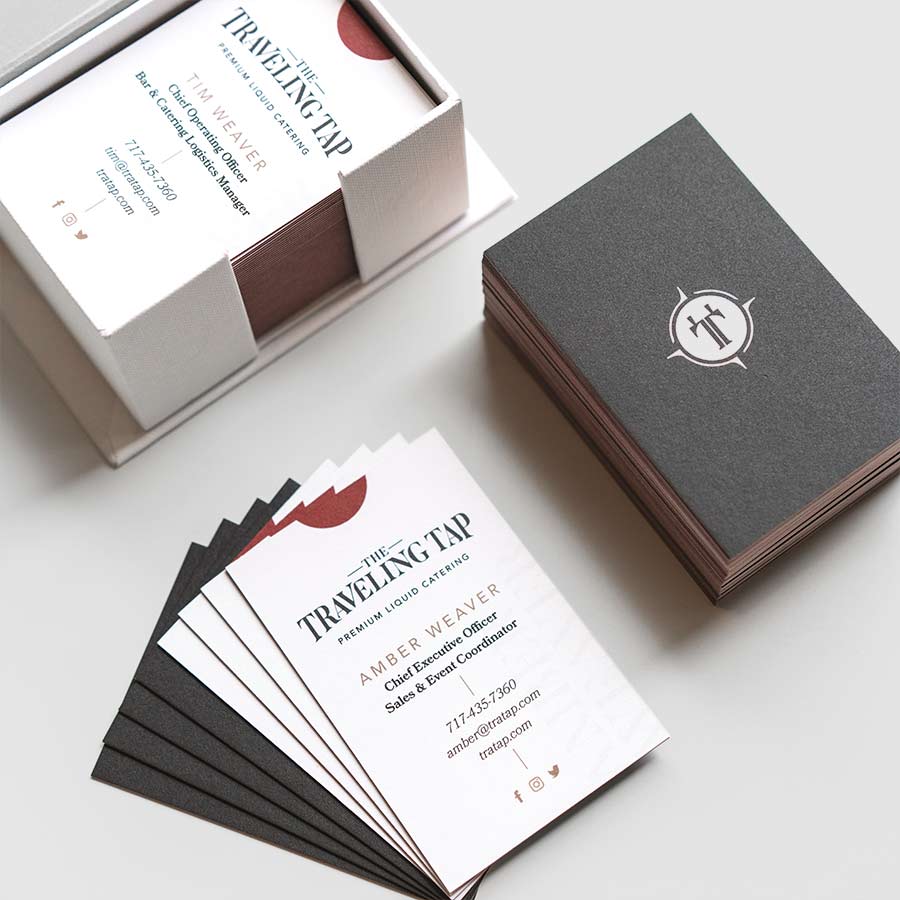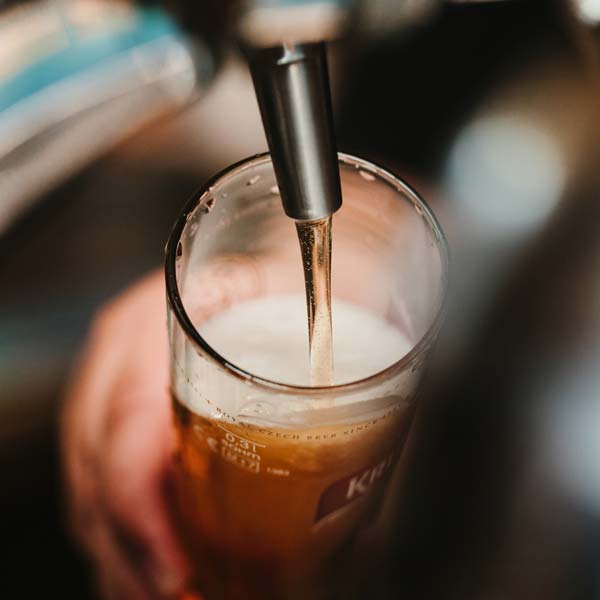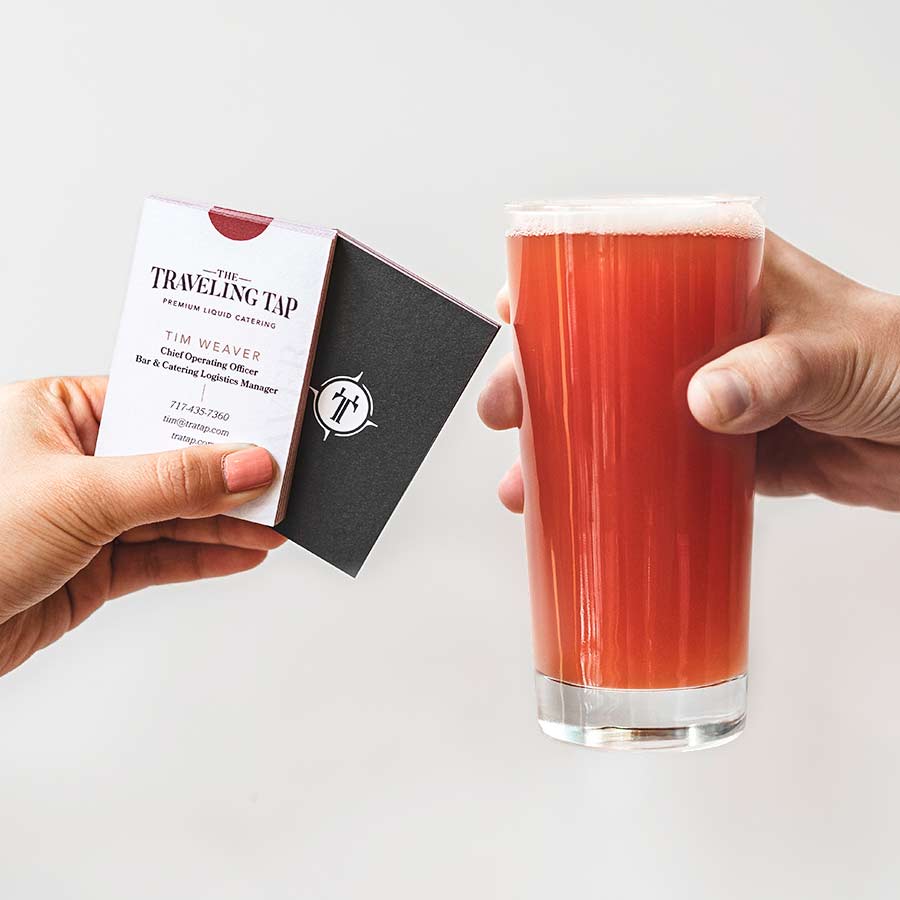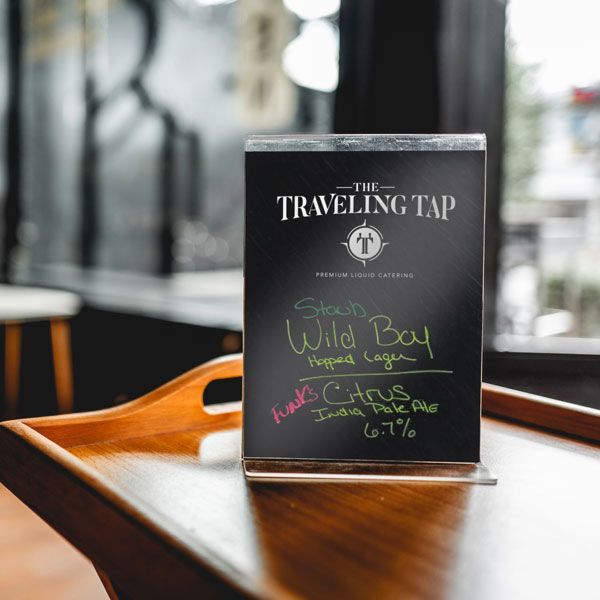 In short, we do great work and we're great to work with.